Harvest Moon Catering

Welcome to Harvest Moon Private Chef and Catering!
We are a company that values relationships with our clients and our community. At Harvest Moon Catering we give consistent and thoughtful attention to details and we are motivated to provide excellent food and service. We create your vision with a nod to seamless service and excellent preparation of quality food and we believe exceptional service as well as exceptional food should be a given, and train our staff accordingly.
We would love to come pamper you while you're at the Lake!
Mia Montijo
Event Production Coordinator
Office 434.296.9091 | Cell 707.480.5715
Take a look at our menus below!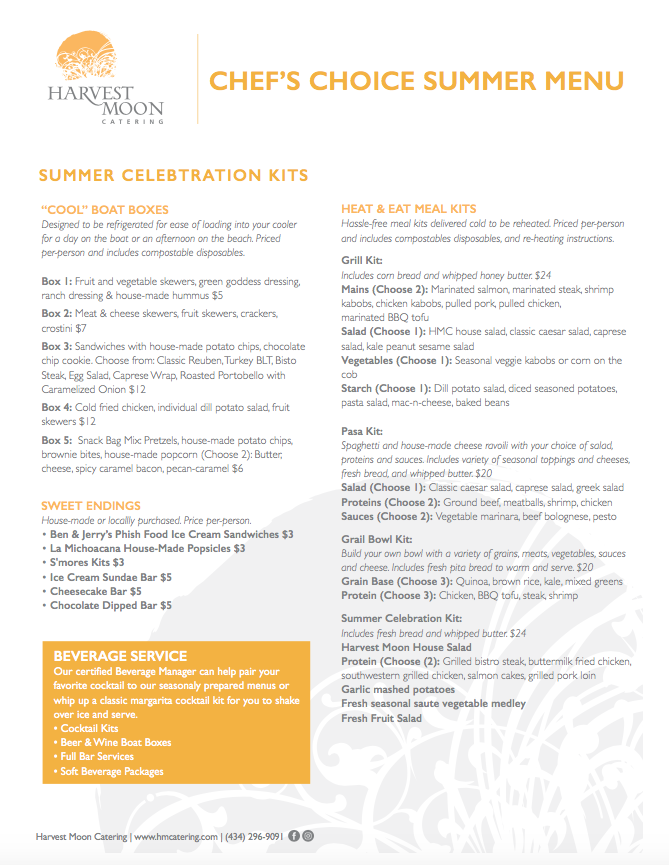 Find out more fine places to visit in the Around the Lake blog page.